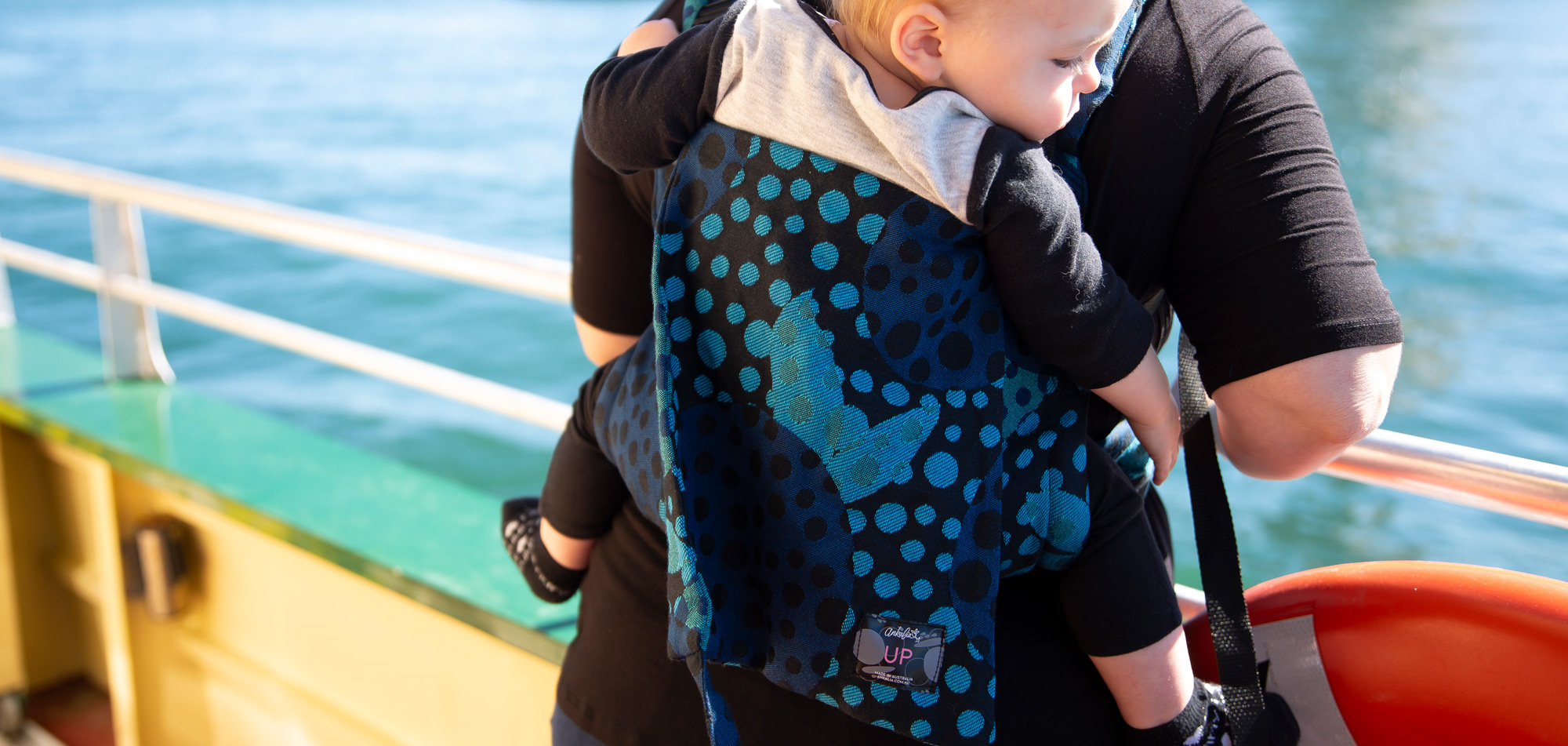 Case Study: Ankalia Textiles Rebrand
Designed to Embrace.
Baby Carriers and accessories for the modern parent.
Australian Made. Ethical. Sustainable. Inclusive.
Founded in 2014, Ankalia Textiles has quickly established itself as Australia's leading manufacturer of Australian-made baby carriers. The owner, Kellie Rakich has built many of her own personal ethics and values around sustainability and reducing waste, slow fashion, supporting women in business and supporting Australian companies into Ankalia's business practices.
See Creative and Ankalia Textiles have worked together since the business took off in 2014. A change in the company structure in 2018 lead to the decision to rebrand the company. While the messaging stayed the same, the challenge for us was to reposition the brand in the market as a leading manufacturer of Australian made baby-carriers. The brand redesign addressed the need for clear communication around the materials, processes and connection created between the consumer and the brand.
Over a period of 3 months, See Creative and Ankalia Textiles worked together to roll out the rebrand for the business. Following initial brand discovery and user persona identification, we moved to the redesign of the brand identity.
See Creative worked to create a new brand mark that still maintained the brand icon of the bird. We wanted to convey the organic qualities and values the brand held through a script drawn logotype. Other distinctive assets for the brand were delivered through typography, colour and additional patterns and shapes.
We quickly moved to redesigning the website and changing the structure of the user experience of the site. See Creative redesigned the labels, packaging and social media profiles. All the while keeping the brands end user in mind and opening up avenues for more engagement and direct marketing.
The relationship with Ankalia Textiles has been a treasured one for See Creative and we truely feel like part of the companies success and growth. We continue to act on a consultative basis for marketing and brand building ventures for the business.
Scope of Project
User discovery
Competitor analysis
Logo and identity design system
Print and packaging design
Label design
Website design
Social media strategy and design
Unique brand assets
Ongoing brand consultation
Ankalia has been working with See Creative for several years. In mid 2018 I was gearing up to give the brand a whole new look, direction and refresh. Delphie and I started chatting about how this would look for the brand, the message I wanted to communicate and how to put some more of "me" into the brand image.
The new logo and brand identity design was an amazing process.
The website needed a MAJOR overhaul, with seasonal releases we needed a more user friendly experience on the site, with some animation, colour and more interactive blocks. It's really easy to get caught up in what I wanted but Delphie always managed to pull together my ideas and bring me a visual I LOVED.
This is what I love about when working with Delphie, she knows my customer, she knows my personal ethos and what I want the brand to communicate.
Everything in our new brand image has pulled all that together!
Although Delphie and I are in different states, we work around our own busy schedules and private life to have comprehensive discussions about progress, ideas, time lines etc. The distance between us has never been an issue given technology is right at out finger tips.
A very happy client.

Kellie Rakich

Managing Director | Ankalia Textiles